The Compassion of Unconditional Love
What Karuna Training Offers
Story and photos by Miriam Hall
Originally posted as a Shambhala Times Featured Story
Update: A few spaces may still be available for the current cycle.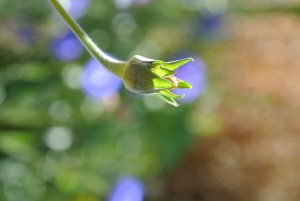 I signed up for the very first North American Karuna Training series with lots of planning and very little expectation. In this article from last year, I mentioned having heard great reviews from alumnae in Europe. However, when it came to them trying to tell me why, how or even what the experience gave them, they fell silent. As with Shambhala Training, as with meditation itself, it is tricky describing what we do in Karuna Training and the benefits it gives us. But I am going to try, because now that I am halfway through, I want more North Americans to know about Karuna Training, which is starting its second series in Seattle.
The structure of Karuna Training is this: outstanding teachers like Acharya Melissa Moore, Acharya Susan Chapman, Paul Cashman and Shastri Sandra Ladley lead us through bi-monthly weekends full of talks, movement exercises, and intensely honest (but safe) Body Speech and Mind groups, Process groups and Compassionate Exchange groups. Each of these teachers brings their scholarly and personal experiences to the weekends. We also have two week-long programs, focusing on the Buddha Families, that fill us with a richness of direct experience to take home and digest. Many remote offerings in between keep us engaged until the next meeting. These provide selected readings, teachings, continuity groups – including one that runs on Skype for those who live far away – and practice commitments to keep us connected to practice and one another. We also have a Google Community, where we meditate together in real time, and share photos, videos, and discussions.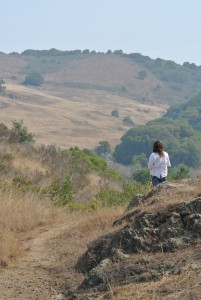 While coming in, my focus (as was the case for many in my cohort) was on helping others, and how to help myself help others. Fundamentally what has been deeply, experientially reinforced for me is a faith in Basic Goodness, or, as Karuna Training discusses it, Inherent Sanity. As with Basic Goodness, all humans are basically sane, even when in psychosis. Recognizing that wisdom, those islands of sanity that are often beleaguered by neurosis: this is the teaching of Basic Goodness applied to the activities of mind. Perhaps the most important aspect of the training is relationship. The main way we work with and through ourselves is in relationship, learning to see others – and the inner selves we often ignore – as complete and complex beings. Working with relationship also helps us see inner "othering," and projections of ourselves onto others.
The practice of contemplative psychology embraces all that is happening in the present moment. Staying with what is happening now is a lovingly relentless aspect of Karuna Training. In all dyads and groups, we are repeatedly encouraged to speak to the present experience. Not the past, not focusing on cause and effect, but what is happening now. This is a stunningly vulnerability-enhancing practice, removing the contexts that give us a sense of a solid self.
Spending time in nature, in solitude and together, in quiet and in conversation, we unpack the teachings of contemplative psychology. Moving our bodies, minds and hearts to a communal and personal rhythm, we start to feel the unconditional love that underpins true compassion. This is perilous work that needs great guidance. If you are drawn to doing this work, now is the time, and Karuna Training can be the container.
For more information or to register for an upcoming event, please visit the Karuna Training website.