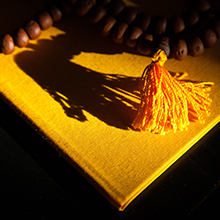 Shambhala Sadhana
The Shambhala Sadhana is powerful in its direct approach to basic goodness. It is a profound yet simple chanting and visualization practice that deepens our personal and societal connection with Basic Goodness. We gather as a community to engage in this profound practice so we can connect more fully with our hearts, each other and the world.
The San Francisco community practices the Shambhala Sadhana each month on or near the full moon.
Contact
If you have any questions, contact Margaret: shambhalasadhana [at] sfshambhala [dot] org.
Price
There is no cost to attend this event, and donations are always welcome.
Zoom Join URL:
https://zoom.us/j/94312748103?pwd=WC9od0VMdTdYZVlYVWg0MkdYU0RyUT09