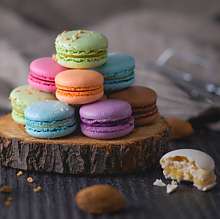 The Absolute in Bite-Size (According to the Lojong Teachings)
with Lodro Sangpo
In the upcoming six gatherings, we will be discussing the Absolute Bodhicitta Lojong Slogans as taught by Chekawa Yeshe Dorje in a step by step process with the goal to further stabilize the flash experience of absolute bodhicitta.
Lojong, or mind training, is a core practice in all the lineages of the Tibetan tradition. These slogans can perhaps best be characterized as a method for transforming our mind by turning away from self-centeredness and cultivating instead the mental habits that generate bodhicitta, the awakened mind that puts the benefit of others above all else.
Dzigar Kongrul Rinpoche writes
The practice of bodhicitta, the mind-set of awakening, includes two inseparable aspects: relative and absolute bodhicitta. Relative bodhicitta, which arises out of love and compassion, is the aspiration to attain enlightenment for the benefit of all sentient beings. Absolute bodhicitta is the direct insight into the empty [or momentary] nature of all phenomena.
Most teachings on bodhicitta begin with the relative aspect, since it is more accessible and easier to train in. In his Seven Points of Mind Training [Lojong], however, Chekawa Yeshe Dorje begins with absolute bodhicitta. His reason is that if we can start off with some basic feel for emptiness [or momentariness], we can begin to loosen our clinging to ourselves and phenomena as real.
So even though we may not fully realize emptiness [or momentariness] by studying these initial slogans, they help to set the tone for the entire path and to give us a sense of how deep our insights can go if we continue to practice.
The absolute bodhicitta slogans give a step-by-step method for understanding emptiness [or momentariness] at increasingly subtle levels.
All are welcome to attend this program!
About the teacher
Lodrö Sangpo is a monastic in the Karma Kaygü tradition having received his first ordination in 1984 and full ordination in 1987. In 1990 he participated in the first three-year retreat at Gampo Abbey, followed by a four-year study retreat, and was one of the founding members of that community where he resided for thirty years.
Lodrö was introduced to the Shambhala Teachings in the late 1970s. He is a student of the late Venerable Chögyam Trungpa Rinpoche, whom he met in 1980 while in residence at Karma Chöling, and he is also a student of Dzogchen Pönlop Rinpoche.
Lodrö is currently the principle teacher and President of Karma Changchub Ling, a Monastic Center in the Karma Kaygü lineage, he founded in 2015 in Nova Scotia. His focus of study is in the systematic traditions of Buddhist Abhidharma.
Cost
Program Price: $150
Patron Price: $200
Limited Income Price: $75.
Or pay what you can afford. Write in the amount. Nobody will be turned away for lack of funds.

*Paying the Patron Price helps support students who cannot afford the full fee.

Contact
For questions contact Margaret majerita [at] yahoo [dot] com

Registration
Please register and pay online in advance of the class to ensure that you receive the Zoom link.
About Zoom
This program will be presented on the Zoom platform. It is available for computers, smart phones, and tablets. You will need to download the free app on your device before joining the session. Once it is loaded, click the link and follow the prompts to join the session.
It is best to join 5 minutes in advance so that you are set up when the session begins.
And, make certain that your mic is muted when you join to avoid background noises which are multiplied with many participants.
Learn more about Zoom here: https://zoom.us