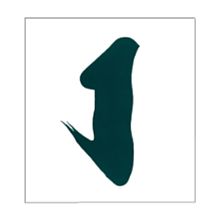 Stroke Practice (Fourth Mondays)
This practice event is restricted to people who have received Stroke Transmission at Warrior Assembly or another program.
This guided practice will include a period of sitting meditation, a reading or talk, and a discussion.
Stroke practice is a powerful tool for raising lungta, which seems very helpful in these dark and difficult times. Many of us have appreciated the practice when we received it, but have moved away from practicing it at home. These online sessions are intended to help us reconnect with this practice through guided sessions, study, and the companionship of fellow warriors.
The sessions will be held twice a month, on the fourth Monday night of the month from 7 to 8:30 PM and on the second Wednesday morning of the month from 10 to 11:30 AM.
Please come prepared with your Stroke Practice materials and a way to see the screen (or at least hear the audio) during practice.
Cost
There is no cost to attend this practice session and donations are always appreciated.
Contact
To receive the zoom link or if you have any questions, contact the coordinators:
Chinh: justsweetrice [at] hotmail [dot] com or
Mitchell: mitchellblank [at] sbcglobal [dot] net
About Zoom
This program will be presented on the Zoom platform. It is available for computers, smart phones, and tablets. You will need to download the free app on your device before joining the session. Once it is loaded, all you need to do is click the link and follow the prompts to join the session.
It is best to join 5 minutes in advance so that you are set up when the session begins.
And, make certain that your mic is muted when you join to avoid background noises which are multiplied with many participants.
Learn more about Zoom here: https://zoom.us
You can find is a list of Zoom FAQs at this link