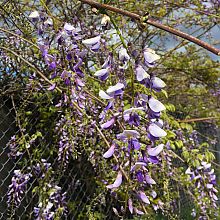 April Community Meeting
It is during these monthly community meetings that important decisions about our center and community are made. We would love to include your voice.

Some of the topics we will discuss are:
Updates about how we are doing during COVID-19
Upcoming programs and online options
Membership drive
Our lease and possible relocation
Volunteer opportunities
How to keep the center running in the absence of director

This is both an exciting and challenging time as we figure out a new system for center governance and as people are taking new roles. Please come and let us know your thoughts—we would love to have you there!
And, please note that these meetings take place regularly on the first Sunday of the month at 1 PM. (They could possibly be rescheduled if there is a conflict.) So, please set a reminder in your calender so you can be involved!

Contact
If you have any questions or a suggestion for the agenda, please contact Kathryn: kathrynrile [at] icould [dot] com
Join URL: https://zoom.us/j/9581131921?pwd=c1ZlRUJPQWpVaW5LTHp2L2NuRkZIZz09
Password: 001106