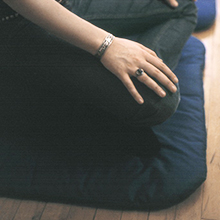 Wednesday Lunchtime Meditation
Lunchtime Meditation—Wednesdays from 12 Noon To 1:30 PM

Sit For As Long As You'd Like.
This is an opportunity to come to a quiet, peaceful place, slow down, sit down and relax. Please feel free to use any meditation method you like.
If you like, enjoy your sandwich and a cup of tea in our cozy community room before or after your sit.

Price
There is no cost to attend, and a donation of $5 to $10 is greatly appreciated.
Contact
steeringcommittee[at] sf shambhala [dot] com