The Mandala of Elements: Opening to the Wisdom of the Five Buddha Families
with Kathryn Rile
The five buddha families provide the means to work with ourselves and our world. They bridge the gap between mystical experience and everyday life.… (These teachings are) unique, magical, outrageous, mind-blowing and extremely simple at the same time.
—Chogyam Trungpa, Rinpoche
We carry the Five Buddha Families around as part of our psyche—our own mandala of colors. As we contemplate them we become increasingly aware of these energies in our lives, how they arise during our days in various situations. Each of the buddha families represents an aspect of awakened energy and has a specific style of being constricted or blocked. Each family relates to an element, earth, water, fire, air, and space. And, like the facets of a precious crystal, together they compose a whole.
Through studying and contemplating these energies we gain insight into ourselves. We begin to see patterns in our world, our relationships, and our own mind as we recognize these energies at play. The Buddha families are an effective tool for working with our emotions.
The Five Buddha Families are part of a series of Traditional Buddhist instructions that arise from the teachings on death and dying. They are also a key component in Buddhist Psychology, and it is through this lens that we will approach the topic.
In this class you will gain a foundational understanding of the Five Buddha Families and how they relate to your very individual experience of your mind. The Five Buddha Families are a remarkable tool for understanding and working with your own emotional energies and those of the people you interact with.
The class will include guided meditation, experiential processes for connecting with our emotions, movement exercises, and deep exploration into the topic through talks and discussion. You will be introduced to one Buddha family each week and asked to do related readings and work with the energies between classes.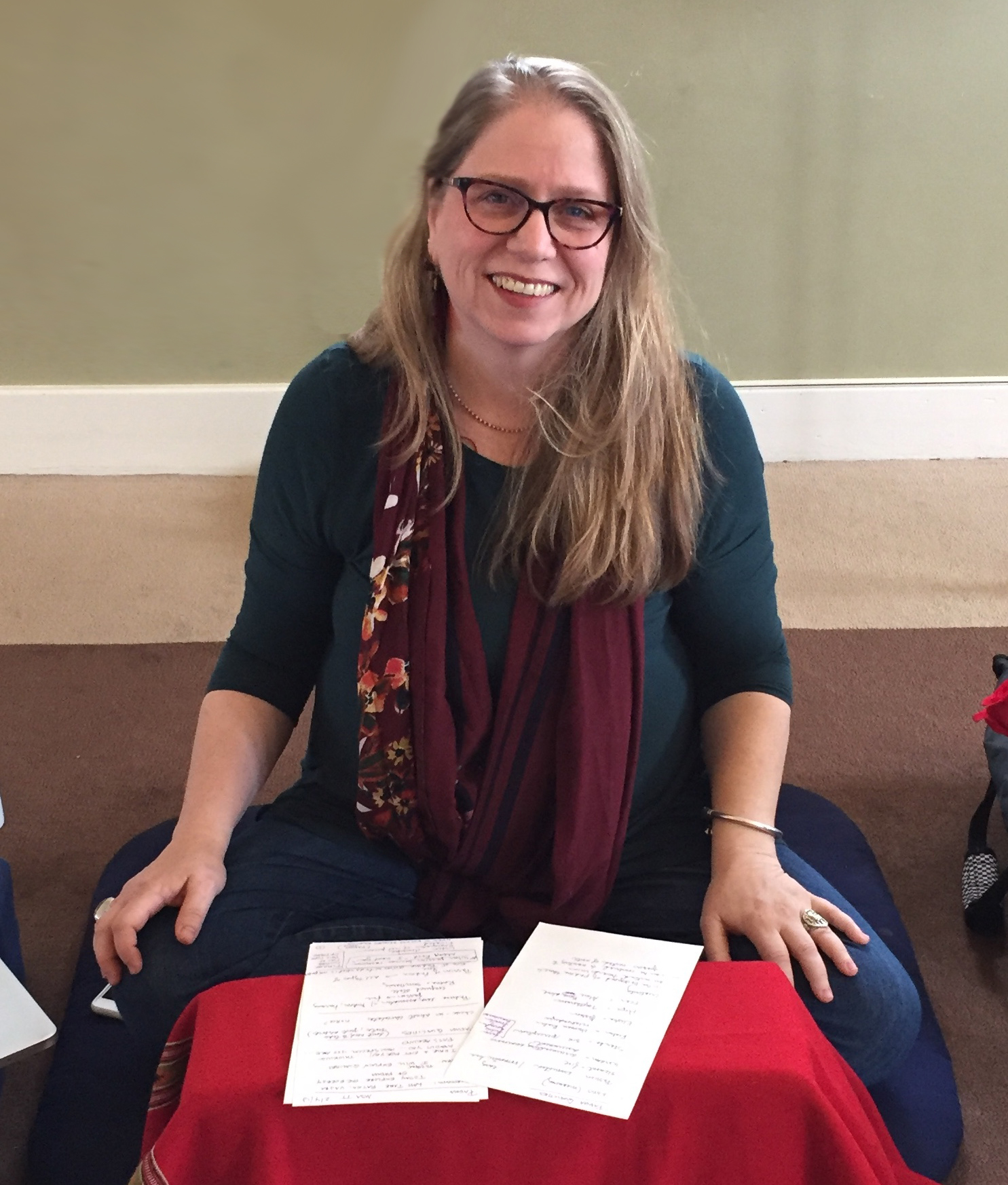 Kathryn Rile has been a student of Shambhala for over 15 years. She has deep experiential training in working with the Buddha Families' elemental energies as a practice. Kathryn is currently enrolled in the Karuna Training Graduate Program and has completed the Maitri Space Awareness Teacher's Training at Naropa.
Kathryn is a member of the San Francisco and Berkeley Shambhala Centers and is the Director of Communications for Northern California Shambhala. She works professionally doing design and communications for small businesses and nonprofits. Kathryn is a ceramic artist, the mother of two children, and lives in Western Marin County.
The Text
The text for the class is Luminous Emptiness: Understanding the Tibetan Book of the Dead by Francesca Fremantle. It is available new through Shambhala Publications and on Amazon and other online book sellers. It can be found used as well as on Kindle. It is ideal if you can purchase it before the first class.
Cost
Program Price $150
Patron Price $175
Or write in what you can afford. Suggested minimum $75.
Nobody will be turned away for lack of funds.
Paying the patron price helps to fund those who cannot pay the full program price.
Registration
Please register online and pay in advance to reserve your space.
Contact
If you have any questions, please contact Kathryn kathrynrile [at] icloud [dot] com.