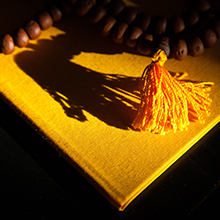 Shambhala Sadhana
The Shambhala Sadhana is powerful in its direct approach to basic goodness. It is a profound yet simple chanting and visualization practice that deepens our personal and societal connection with Basic Goodness. We gather as a community to engage in this profound practice so we can connect more fully with our hearts, each other and the world.
The San Francisco community practices the Shambhala Sadhana each month on or near the full moon.
The Shambhala Sadhana on Zoom has been postponed for the next four months. It will not be held online on July 23, 2021, August 22, 2021, September 20, and October 20. It will resume again on November 19, 2021. Hope to see you then.
Contact
If you have any questions, contact Margaret: shambhalasadhana [at] sfshambhala [dot] org.