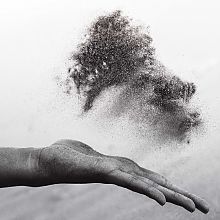 The Importance of Momentariness in Meditation
with Lodro Sangpo
We often talk about the importance of being in the moment both in meditation and in post-meditation, or in our daily life. But when doing so, what do we really mean by being in the moment, or being, or even, the moment?
Further, why would that be helpful or important? Why would it be helprul to spend some daily time on cultivating momentariness in meditation, considering that there are seemingly so many other important things to do and to take care of?

In his talk, Lodrö Sangpo will discuss why, in general, momentariness is one of the fundamental principles of Buddhist meditation and philosophy and outlook on life. He will do this by specifically focusing on Trungpa Rinpoche's original meditation instruction on shamatha-vipashyana (or mindfulness-awareness) which forms a solid basis for all the so-called later practices.
About the teacher
Lodrö is a monastic in the Karma Kaygü tradition having received his first ordination in 1984 and full ordination in 1987. In 1990 he participated in the first three-year retreat at Gampo Abbey, followed by a four-year study retreat, and was one of the founding members of that community where he resided for thirty years.
Lodrö was introduced to the Shambhala Teachings in the late 1970s. He is a student of the late Venerable Chögyam Trungpa Rinpoche, whom he met in 1980 while in residence at Karma Chöling, and he is also a student of Dzogchen Pönlop Rinpoche.
Lodrö is currently the principle teacher and President of Karma Changchub Ling, a Monastic Center in the Karma Kaygü lineage, he founded in 2015 in Nova Scotia. His focus of study is in the systematic traditions of Buddhist Abhidharma.
Other accomplishments
From 1985–2002 served as Secretary of International Kagyü Sangha Association of Buddhist Monks and Nuns and published its magazine, The Profound Path of Peace.
Served for a few years as Acting Director of Gampo Abbey
Co-founder of Nitartha Institute
Served as chair of Vidyadhara Institute, the monastic college of Gampo Abbey, since its inception.
Translated and published—under the supervision of Prof. Ernst Steinkellner —Erich Frauwallner's The Philosophy of Buddhism (Motilal).
Currently the general editor and main translator of The Collected Works of Louis de La Vallée Poussin.
Engaged for several years in translating the Collected Works of Prof. Lambert Schmithausen.

Cost
Program Price: $25
Patron Price: $50*
Limited Income Price: $15.
Or pay what you can afford. Write in the amount. Nobody will be turned away for lack of funds.

*Paying the Patron Price helps support students who cannot afford the full fee.

Contact
For questions contact Kathryn: kathrynrile [at] icloud [dot] com

Registration
Please register and pay online in advance of the class to ensure that you receive the Zoom link.
About Zoom
This program will be presented on the Zoom platform. It is available for computers, smart phones, and tablets. You will need to download the free app on your device before joining the session. Once it is loaded, click the link and follow the prompts to join the session.
It is best to join 5 minutes in advance so that you are set up when the session begins.
And, make certain that your mic is muted when you join to avoid background noises which are multiplied with many participants.
Learn more about Zoom here: https://zoom.us
You can find is a list of Zoom FAQs at this link