Rites of Passage: Ceremony and Community Celebration
with Leslie Gossett & Shastri Manuel Medeiros
This September, children ages 8 to 11 in Bay Area are participating in a Rites of Passage program with their parents or guardians through the San Francisco Shambhala Center.
This program honors the transition that occurs at this age as children naturally become more independent, and are ready to take steps toward becoming engaged, caring, and responsible members of their family and community.
Friends and family of the participants as well as members of the Shambhala and Bay Area community are invited to attend the closing ceremony for the program. In the ceremony, the parents and guardians and the community honor and celebrate their children's new independence, and the children take a warrior's vow to be kind to themselves and others and receive gifts representing compassion, fearlessness, and their own basic goodness.
Leslie Gossett has been involved in the Shambhala Families and Children Council for many years, and has led Shambhala Family Programs, Children's Programs, Teen Programs, and Rites of Passage in 2014. She is also the founder of Be You Yoga and Mindfulness for Families and Children. She has worked with children for over 20 years. A certified yoga teacher for children and adults, and a Meditation Instructor in the Shambhala tradition, Leslie offers a path for children, youth, teens, parents, and families to connect with the strength and wisdom of their own hearts. In her free time, you can find her brewing herbal potions, learning to speak dragon, and building faery houses with the amazing children in her life.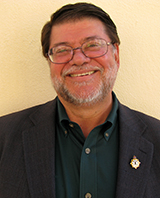 Shastri Manny Medeiros has been studying and practicing with Shambhala since 1980. In 1981 his wife Patricia and he became founding members of what is now the Davis Shambhala Center. They have two adult daughters living in Southern California and now are proud grandparents. Manny served as Chair of the Northern California Shambhala Board of Directors from 2007 to 2013, when he was appointed Shastri. He is a retired public-law attorney with a distinguished career in civil rights and restorative justice, where he served for years as Solicitor General with the California Attorney General's office.
Cost
Program Price: Free
Patron Price $20
Paying the Patron Price helps support the cost of the program and ceremony.
Contact
For questions contact Wendy Anderson at anderson [dot] wg [at] gmail.com.
Registration
Please register online in advance so we know to expect you.