The Vibrancy of Ziji – Report from Mexico City
by Rianne Pelleboer
Diverse, vibrant and alive are the words that best describe the Ziji Summit in Mexico City from May 15 to 17th. We created a beehive atmosphere in the neighborhood of Roma Norte for Ziji friends to gather from around the world. In the breaks in the program, we spread out across the city, cross-pollinated the seeds of basic goodness.
The Ziji Global Summit is an annual gathering of the Ziji Collective, an emerging global youth movement in Shambhala. This year 60-70 of us gathered in Mexico City for a weekend of practice, sharing ideas, and exploring how to create enlightened society, led by Acharya Adam Lobel and hosted by Marguerite Drescher based on methods from the Art of Hosting.
Diverse
One of the main things that stands out about our gathering is the incredible diversity of our group. The mainly young community of Mexico City Shambhala served as magnanimous hosts. Speak Up Chicago came as a group of brave young warriors who work with horrific violence and poverty in their city. Nor-Cal came in full force as the spark responsible for the big bang of the whole Zijiverse. Boston came with its deep connection to social meditation. And due to a successful Ziji European Scholarship campaign, several from Europe came, manifesting as an interconnected network of young meditator groups.
All of us brought our own struggles and obstacles; all of us brought our own set of skills and wisdom.
Support Speak Up Chicago in covering the cost of their trip to Mexico.
Vibrant
Going to the summit felt like the thing to do as a young Shambhalian. But quite soon it became evident that the summit in many ways turned out to be the thing we are. The collective felt like it was our own being–something that moves and breathes, feels and touches. Like a micro-cosmic enlightened society amidst of a busy, vibrant city.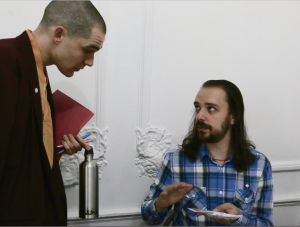 Alive
Even though the occasional session of siesta was a welcoming break in our otherwise busy schedule, Mexican culture brought us so much more. It was amazing to create a container in a city that can't be contained. To practice kindness and mindfulness in a country that is confronted with so much poverty and violence gave our meeting depth and dimension.
Very early in the Ziji Summit, the Speak Up Chicago group opened up about the suffering they confront on a daily based and shared their personal stories and pain. This turned out to be instrumental to the way we managed to break through the stigma we carry around pain, fear and feelings of unworthiness.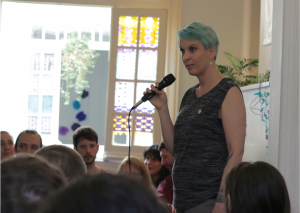 Bringing it home
In the two days we spent together, we created a mini-enlightened society. Looking at our own lives as well as our experience of Shambhala, we got to experiment and really think about how we would like to see Shambhala, and our society at large, evolve. Being able to touch on a range of topics–from social justice to our personal paths–being able to build something that was true to our needs and we could make our own, this summit felt empowering and inspiring.
To be able to look at ours peers and say: let's do and be this thing! Let's help shape the future of Shambhala, let's bring this spark home to our local communities and radiate sanity and worthiness back into society.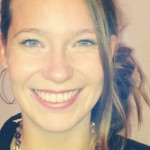 Rianne Pelleboer is a member of the Ziji Collective from the Netherlands where she organizes youth nights in Utrecht. Now she serves on the Ziji Global Council as European representative.
Photos from the 2015 Ziji Summit by Sandra Larriva Henaine.